Summertime is when the living is supposed to be easy. It's when we trade in our suits for swim trunks and kick off our heels in favor of sandals. Days are measured by how much the sun has melted our frosty drinks and nights are filled with comfortable, informal gatherings of friends. Yet some homeowners feel the heat when it comes to creating an idyllic summer setting. Here are seven simple ways to capture the essence of summer inside your home all year long.
Borrow from the Bahamas
Few brands capture the essence of coastal living like Tommy Bahama Home. In fact, you can select virtually any of their pieces to give your home instant summer cred. If you want to create an upscale retreat that reminds you of an island resort, we gravitate toward the fresh, Asian-influenced style of the Ocean Club collection.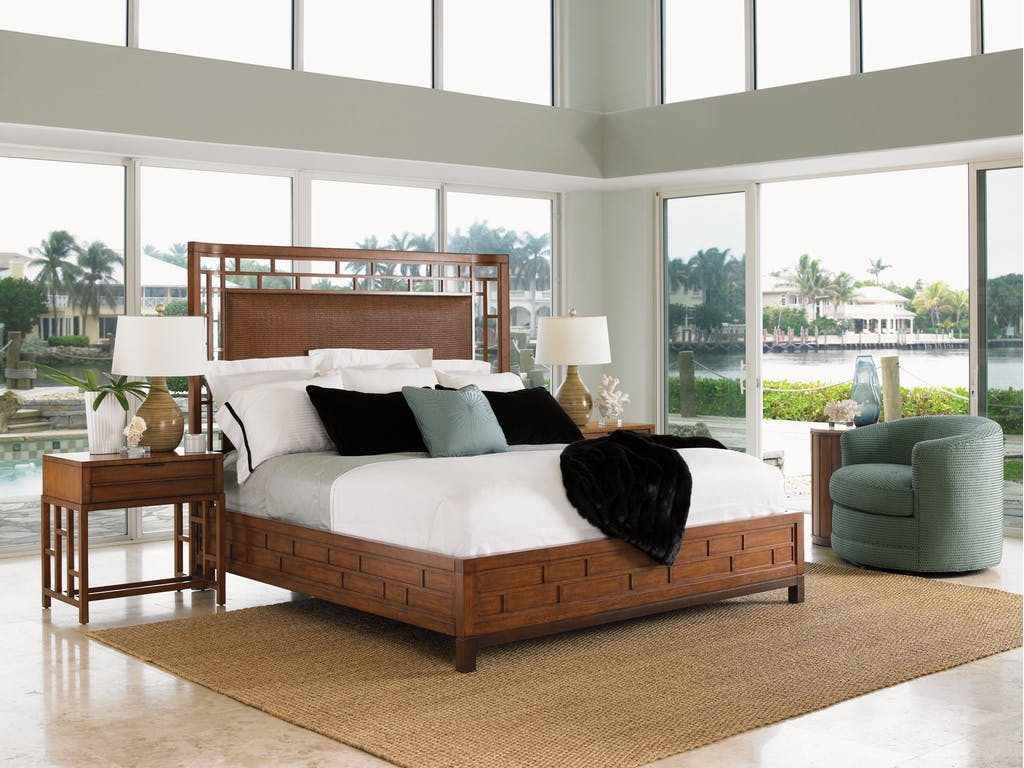 Pair their sophisticated Paradise Point 5/0 Queen Bed with an Abaco Chair to transform your bedroom into an island-worthy escape.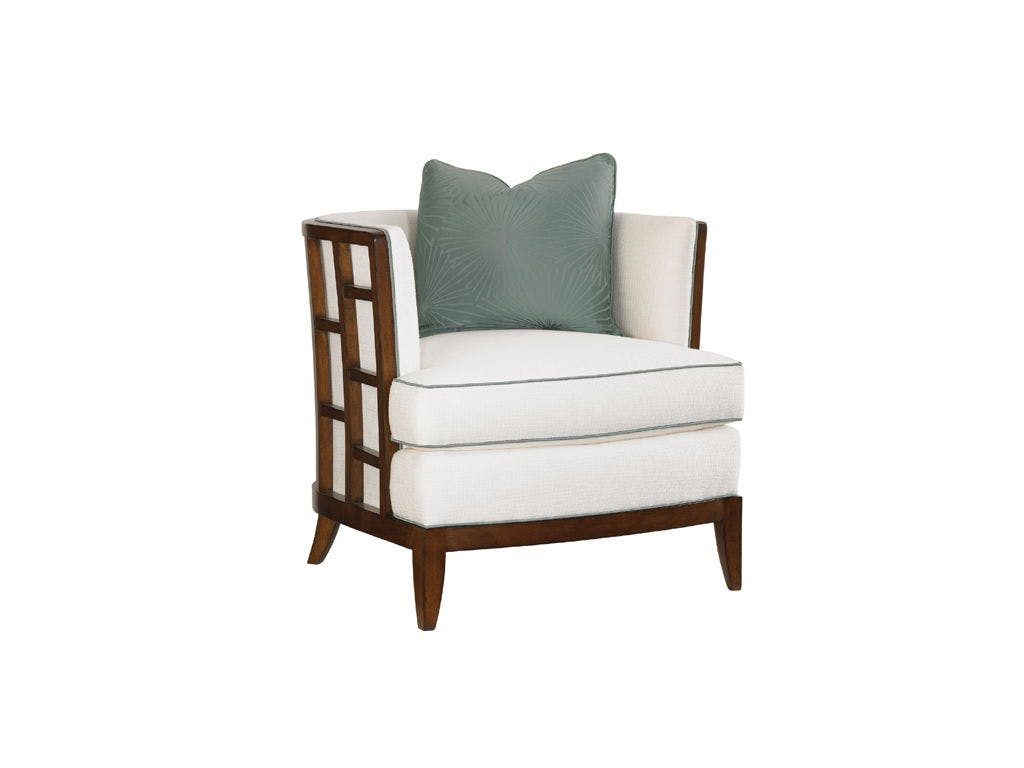 Opt for airy
Few colors capture the pure essence of summer like white. Pair this color with simple furnishings that boast clean lines like the Marin Sofa from Century Furniture, and you are well on your way to creating an elegant backdrop for breezy entertaining.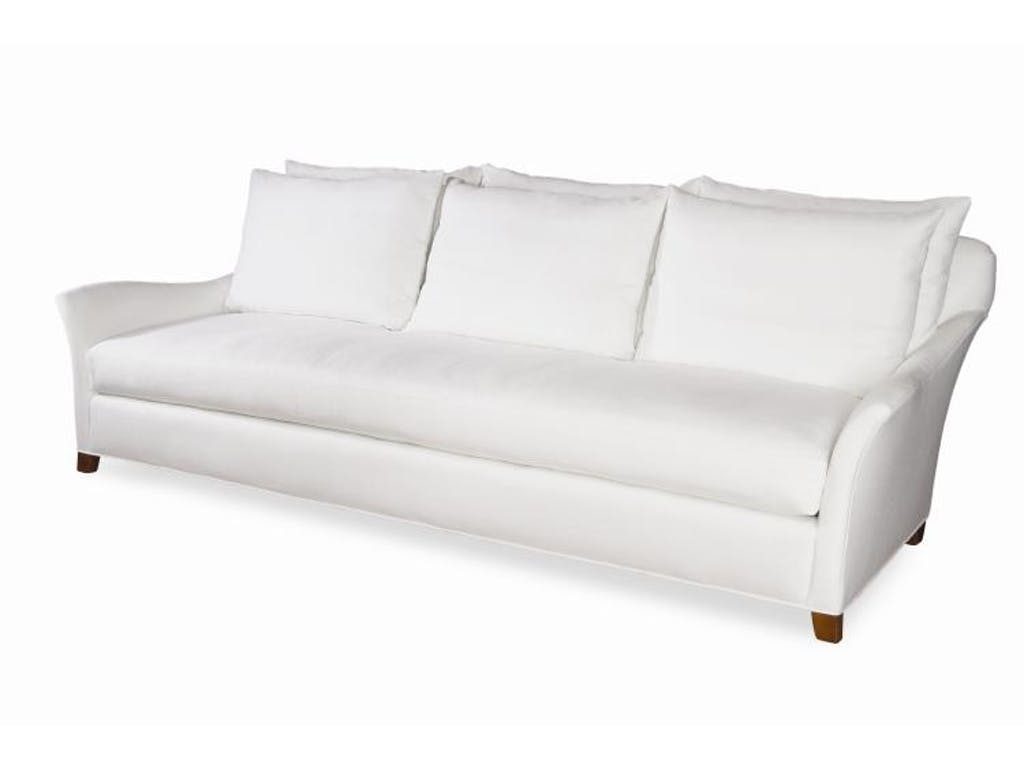 Add a taste of the tropics
Bright floral patterns bring a touch of island living to any home, but you don't have to feel as if you are living inside a fruity tropical drink to make your interiors sing. You can choose a muted print with the same vibe to lend a classic air to tropical style. We adore the Wintour Chair in a light pewter finish. The luminous wood and understated pattern bring a touch of the tropics into any room.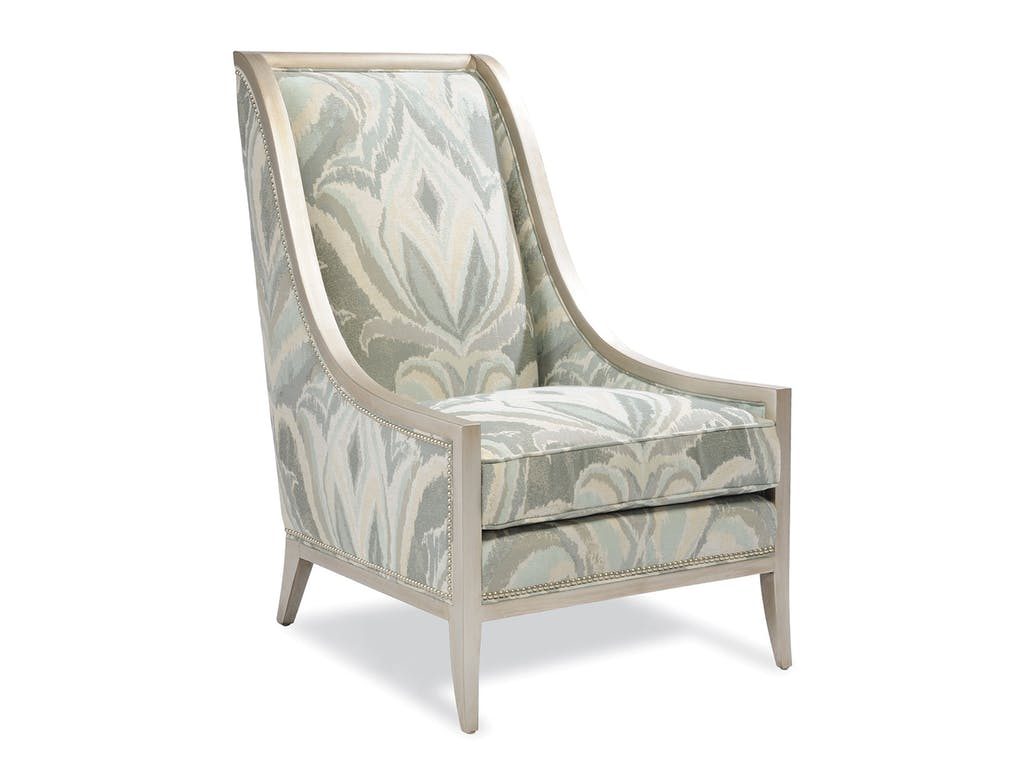 Get the blues
Anytime you mix white and blue, you invoke mental images of sailboats, clambakes, and sunsets on the beach. While anything navy is a natural, don't be afraid to add a touch of bright turquoise or even a more muted sky blue to get the same feel in a fresh combination. For a relaxed beach look that blends in any setting, we opt for a soft sky blue fabric in the Century Home Elegance Cornerstone Chaise. The result is a cozy haven where you'll want to snuggle up with a swashbuckling adventure tale in any season of the year.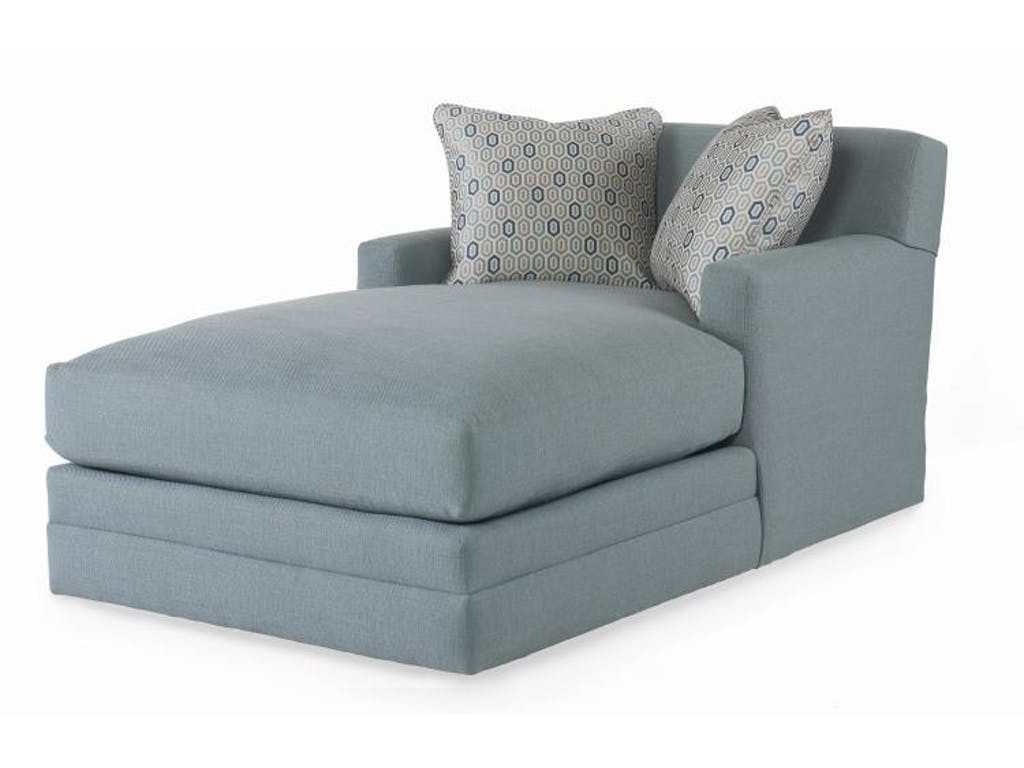 Create a cottage feel
A lakefront cottage is the ideal place to kick off those sandals and settle in with friends for a mildly competitive board game over summer drinks. Bring that feel into your home with plush upholstered pieces (in solid colors and simple fabrics) that you can't wait to sink into. The Phoebe Sofa from Bernhardt Interiors is one such option that pairs modern lines with a skirt reminiscent of a casual cottage slipcover.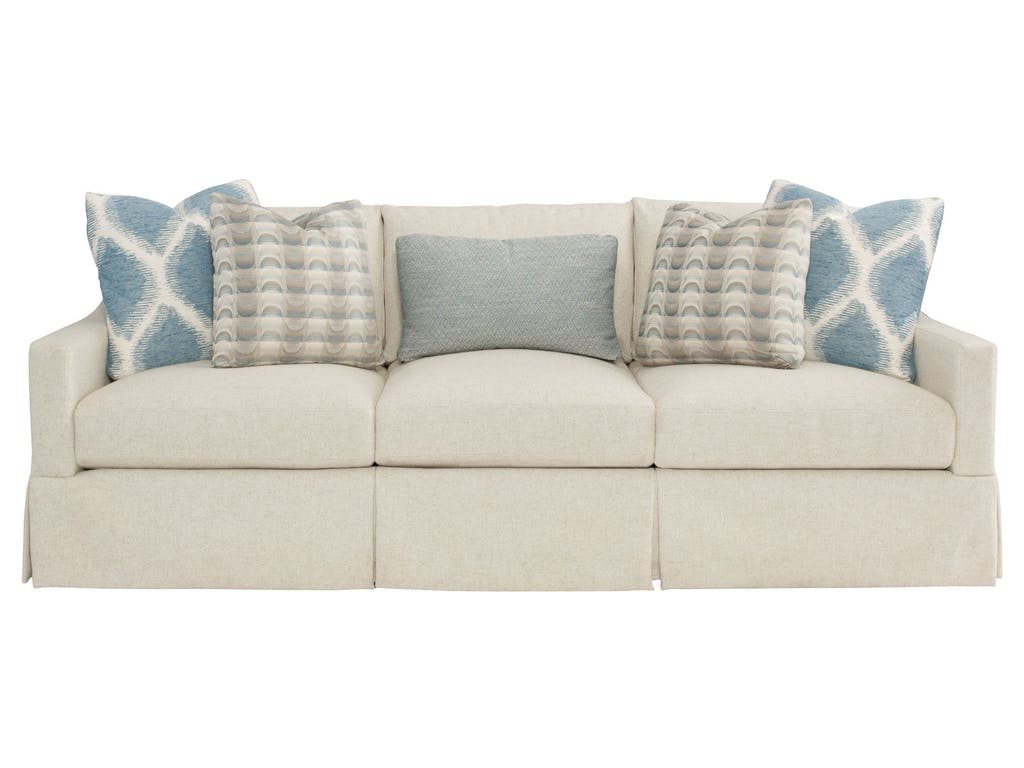 Wild about rattan
Summer is all about natural materials and textures, from worn driftwood to rough sand. Bringing a touch of a material like rattan into a room in even a small accent piece can add instant island appeal. Tommy Bahama Home's Marlcopa Round Lamp Table pairs rattan with antique brass and glass for an distinctive take on this summer staple.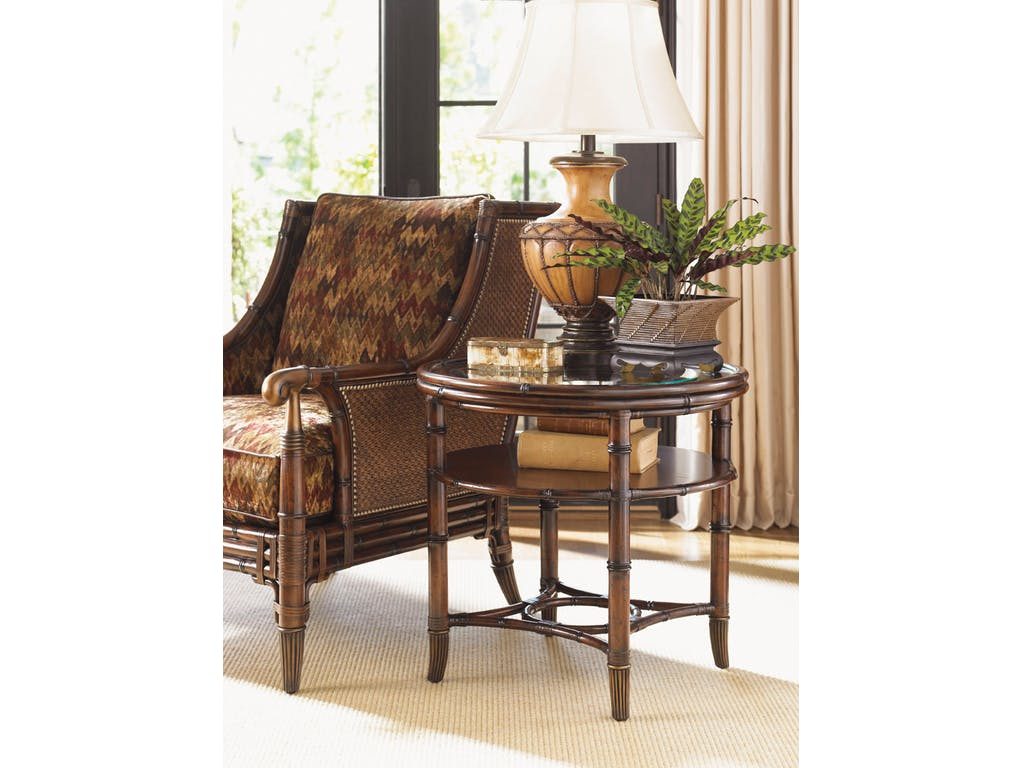 Don't forget to accessorize!
Of course, the quickest way to bring summer style into your home is with some well-chosen accessories. Pillows bursting with seashells and tropical themes add an instant pop of paradise to your existing furnishings. Shake things up with some choices from Tommy Bahama Home's Bali Hai collection. Bright corals and seashells grace textural pillows made from natural materials that make you think of sand and sea with every touch.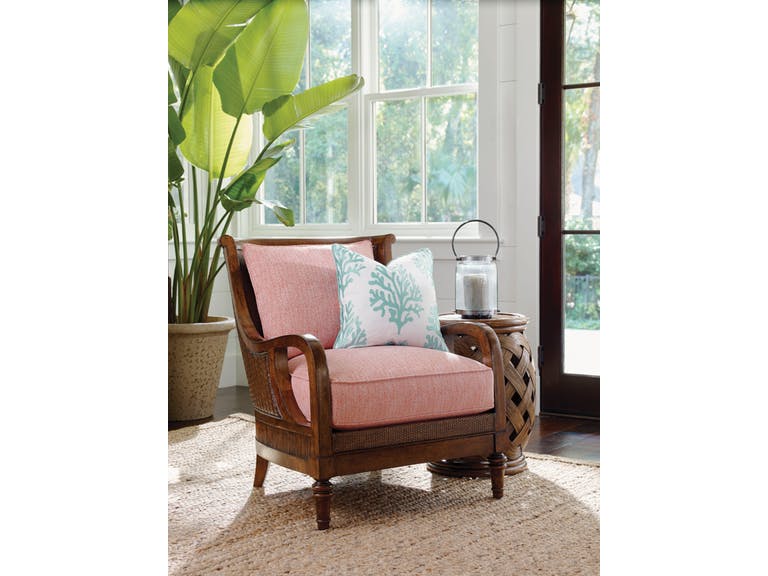 Complete the look with some Carla Teal White Vases from Uttermost Accessories to bring a sculptural take on sea glass into your sunny escape.