What do you envision when you think of old Hollywood? Images of impeccably dressed, perfectly coiffed beauties like Jean Harlow and Grace Kelly lounging in sophisticated settings with Cary Grant and Clark Gable probably come to mind. But you don't have to be a real life princess or even a Hollywood starlet to bring a little glam into your life. In fact, you can even look glam in your favorite flip-flops – if you surround yourself with classic furnishings and accessories that create the look you want in your home. After all – that's what West Coast Living is all about – creating a unique style that fits your lifestyle. Here are a few of our designers' favorite ways to bring a little Hollywood pizzazz into your place.
Start with a neutral palette
Sophisticated interiors require a solid base – but there's no reason for that base to be boring! Select complementary, clean-lined furnishings in a neutral tone, such as ivory, grey or white, to serve as your starting point. Then take your room to the next level by punching those basics up a notch with stylish details, such as upholstery tufting and metallic painted finishes. We love pieces like the Decatur Chair from Bernhardt Interiors to add posh punch. Its clean, almost modern lines and creamy upholstery are the perfect backdrop for classic nail head detailing that adds a note of surprise and texture.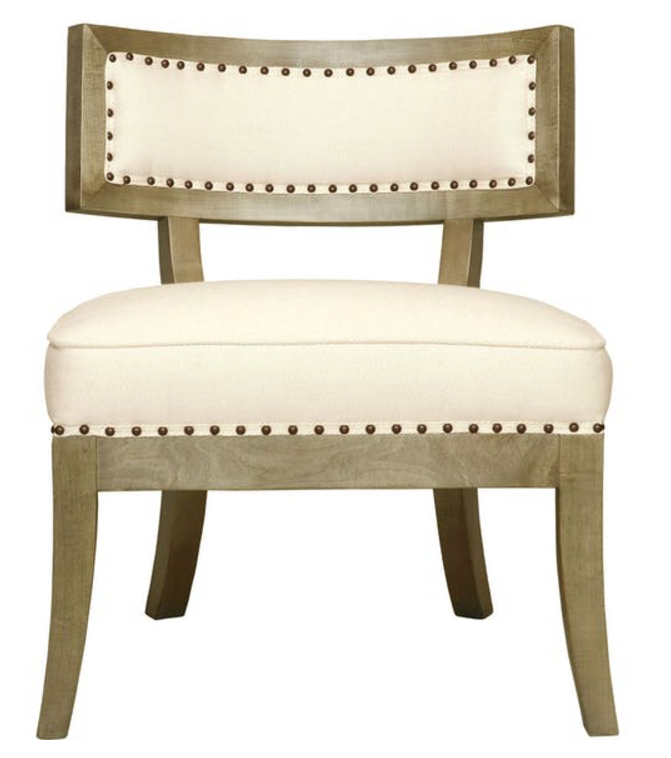 Add unexpected color
Just like red lipstick completes an outfit, every glam interior needs a bright pop of color to make it stand out. It's even better if that posh element has an unexpected hint of international style (think of the extravagant light fixtures and hand-carved doors of movies like Casablanca). One way to add this dramatic expanse of color is the Curiosity Credenza from Cynthia Rowley for Hooker Furniture. This literal jewel of a cabinet features a lacquered turquoise finish and intricate gold pulls with an oriental feel.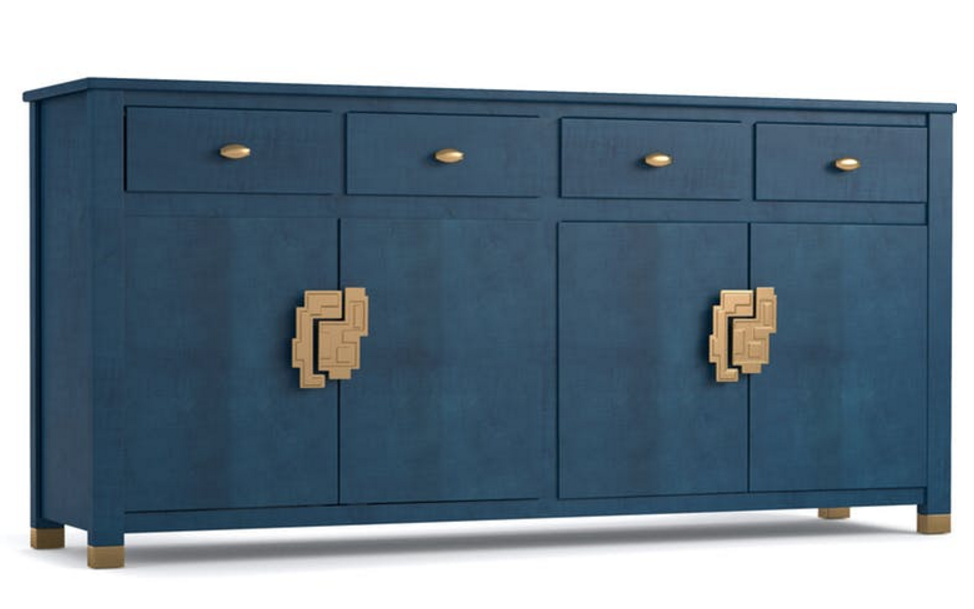 Sparkle with gold
Speaking of gold, there's nothing more decadent than shiny metallic finishes. The Salon Dining Table from Bernhardt is an ideal accent to bring a touch of glam into a living room. Its sensuous intertwined gold design brings just enough architecture to a space while its clear glass top showcases your exceptional taste in floor coverings beneath and accessories above.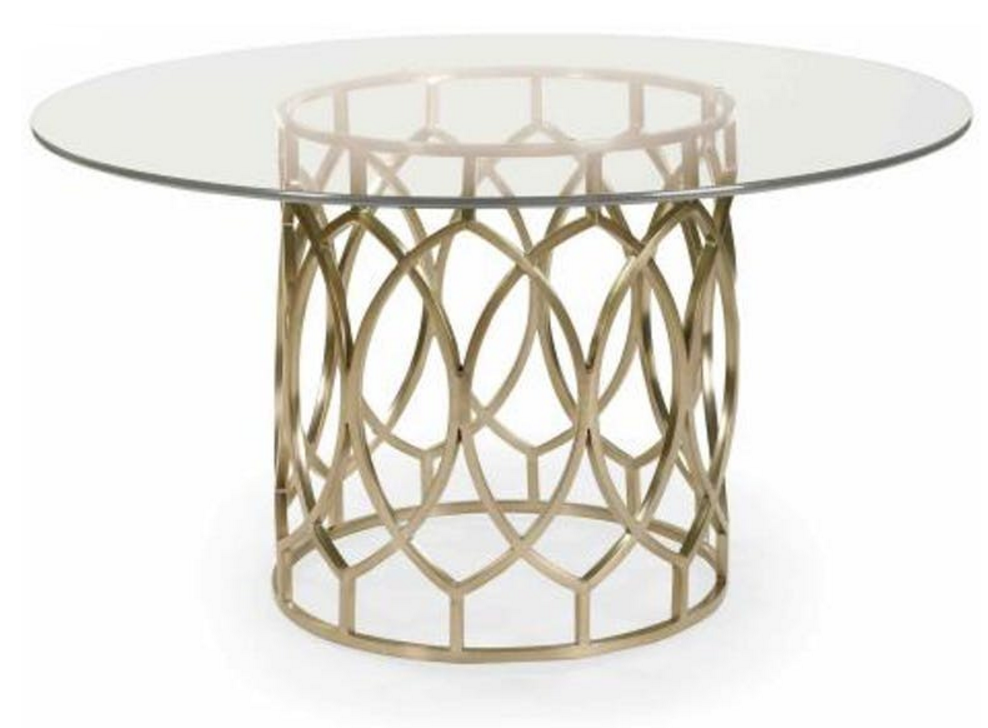 Reflect on your style
Since space is the ultimate luxury, opt for mirrored finishes that create the illusion of a large expanse and magnify the look of your glamorous pieces. We think the Classic Extrav-agate by Caracole epitomizes a more subtle mirrored style. Stirred by the mineral-inspired patterns the designer spotted at the iconic Maison & Objet show in Paris, this 54" hall chest features evocative, faux agate printed doors. The doors fit sleekly into a streamlined Brushed Gold metal cabinet with inset conical feet, combining to form an edgy yet glamorous piece that is transformative in nature.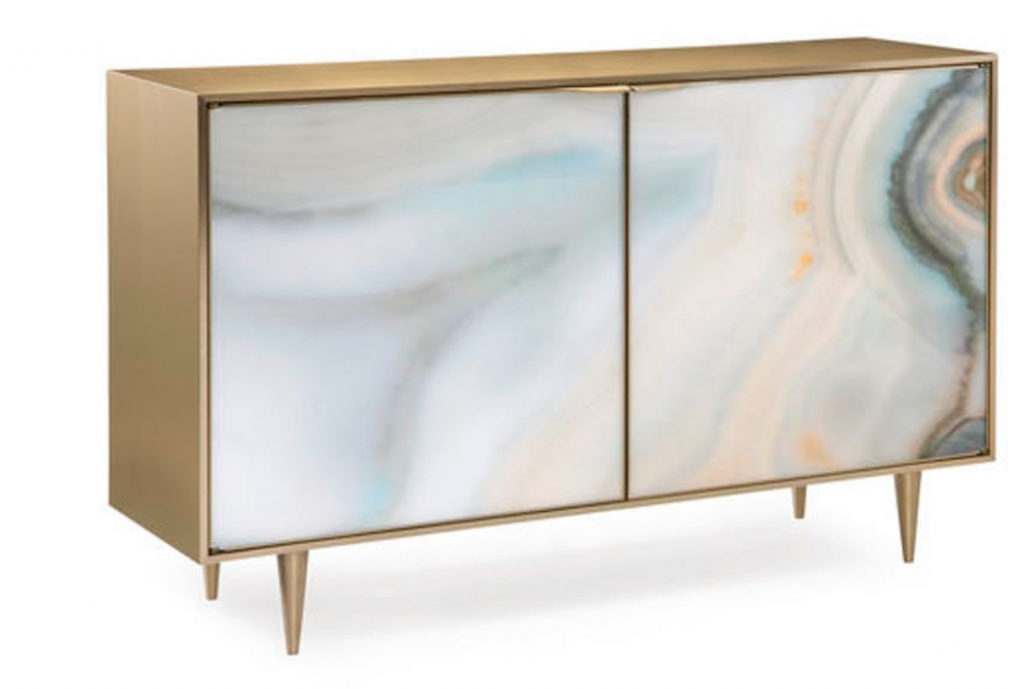 Sink into decadent textures
While glam style is a feast for the eyes, a truly decadent room should speak to all of your senses. Choose furnishings that you'll want to sink into. We like to add an unexpected twist like the Farran Fur Bench from Uttermost. Its hand-forged iron legs are finished in antiqued gold leaf. The piece is then taken to the next level with a posh pouf of faux fur on the seat.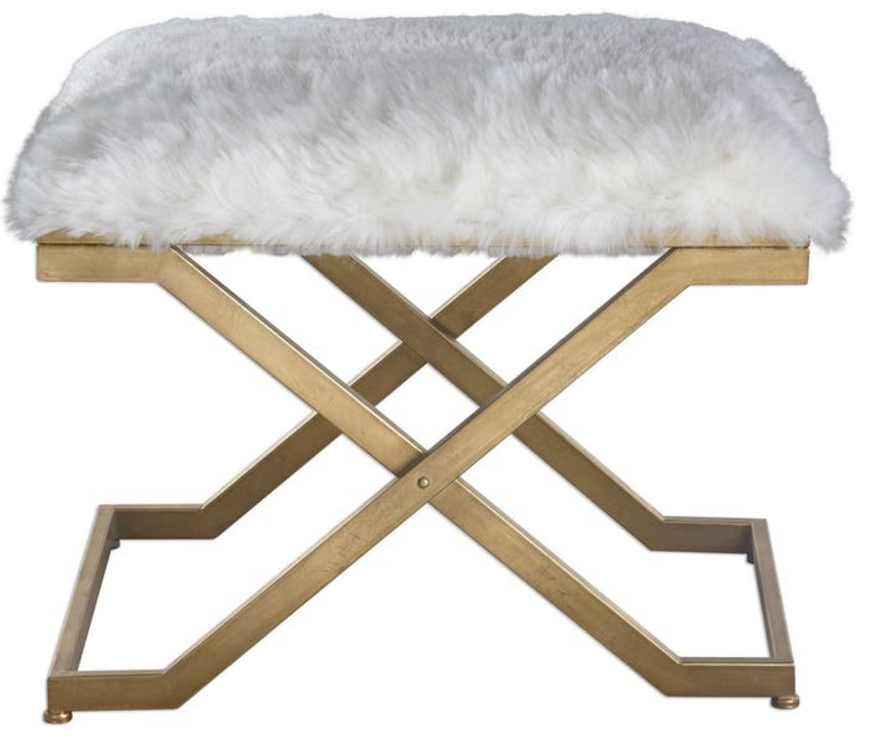 A Glamorous bedroom
Of course, no room in the house begs for the glam treatment more than the boudoir. Opt for a dramatic bed that marries strong masculine lines with feminine style. Berhardt's Metal Upholstered Panel Bed fits the bill with its tailored style finished with radiant nickel trim. Finish the look with a Criteria Metal Bench that you could just picture Lauren Bacall lounging on.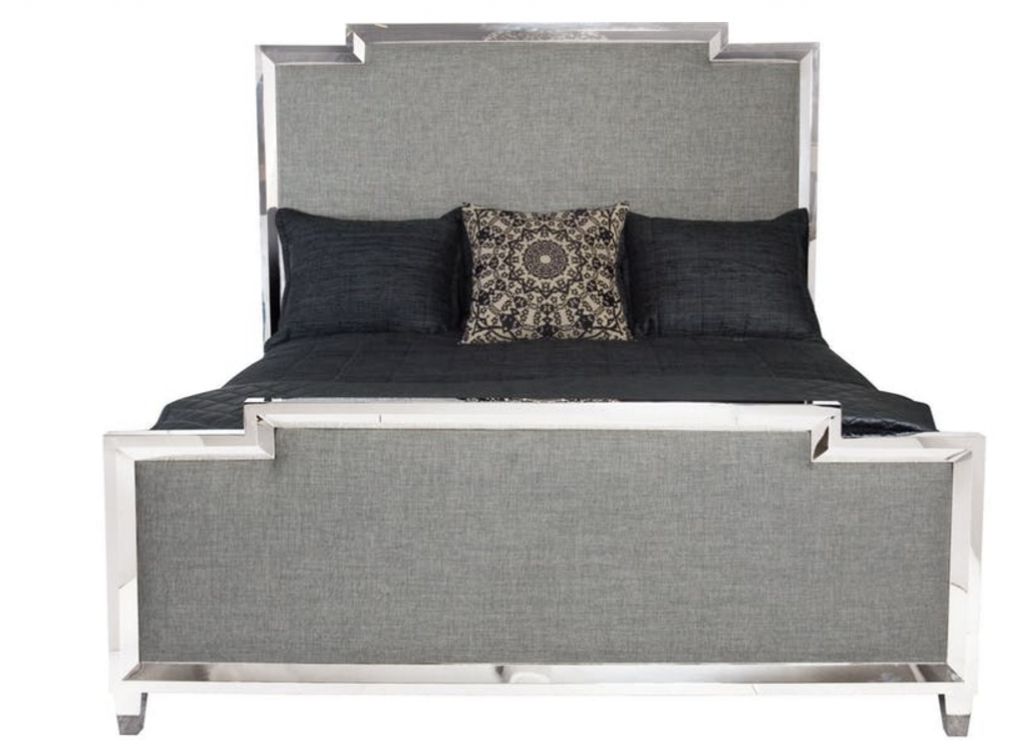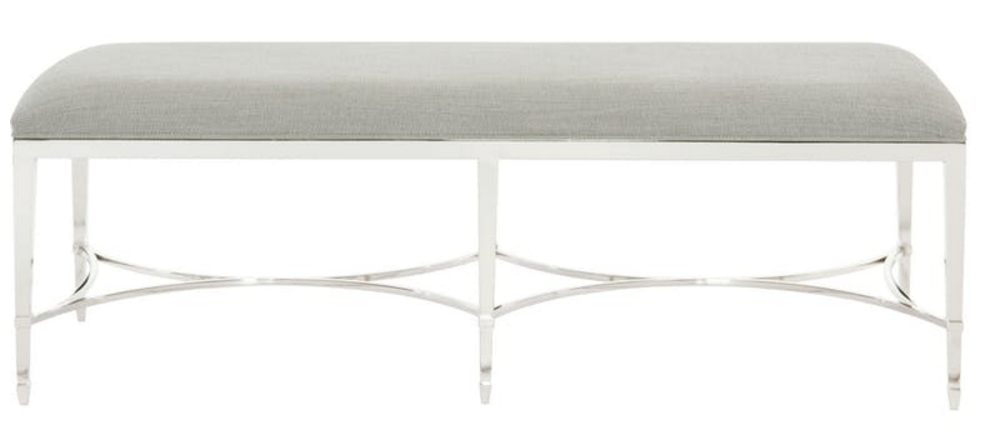 No matter what your style, don't be afraid to add a touch of sparkle to make your home feel like the regal backdrop of your glamorous life.